Call Now! 705-888-2765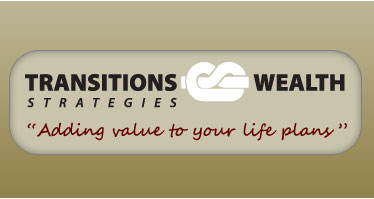 - Small Business Owners > Our Approach
Our Approach
Transitions Wealth Strategies mission is to provide our small business clients with affordable access to strategies that will grow, preserve and protect their business wealth. Our goal is to complement the professional services that the business receives from their accountant and lawyer; to help you plan in terms you understand. Our overriding goal is to strategically maximize the value your business brings to your personal life.
We are former small business entrepreneurs ourselves. We understand where you are at. We talk in your language. We initially spend a lot of discovery time with you, the owner, so that we understand your business completely. We review your income statement, balance sheet, tax returns, your people and your organizational strengths and weaknesses. We listen to your vision for the Company. We take all this information and determine strategies and recommendations that will add value to the business you have worked so hard to build.
Our mandate is to provide education and guidance along the way. The owners we engage are not aware of the possibilities that are out there that can bring significant financial value to their business and their personal lives. We take the time to gain your confidence and trust that we will go above and beyond to address your specific business needs in terms you understand.
Once implementation begins, we typically focus on the recommendations and implementation steps that are appropriate for the transition phase that your business is currently at. You could be at the decision point as to whether to incorporate; you could be creating a partnership or shareholder agreement; you could be worried about employee retention; you could be starting to plan for succession; you could be building wealth to support your retirement; you could be working on your estate plans. Simultaneously, while working on the strategies important for today we are ever aware as to how they integrate into the plans for tomorrow.
Typically, we accomplish all of the above on a modest retainer agreement. As the business transitions and new strategies evolve, our most satisfied clients simultaneously rely on us as their mentor. In this sense we add value similar to a business consultant at essentially no cost. Often, in small business, you are the sole decision maker. Being alone, you are forced to make decisions in areas you are ill-equipped for. We have been in your shoes; we are more than happy to act as your sounding board when you need reinforcement.
In conclusion, at Transitions Wealth Strategies, we take great pride in our ability to help small business owners achieve their dreams. We only charge modest fees as we know that is all the small business owner can afford. It is our way to give back to the entrepreneurial business community from which we were born.
Contact Transitions Wealth

For more information please contact us 705.888.2765