Call Now! 705-888-2765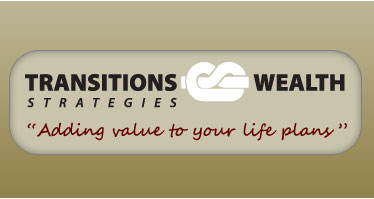 - Small Business Owners > Employee Retention
Employee Retention Strategies
As a small business grows, the successful owner begins to surround him or herself with employees that they hope are just as passionate about the business as they are. Just like the owner, these employees are critical to the future success of the business.
Initially, salary and perhaps bonuses are all that a small business can afford. As the business is small, employees can easily see how their efforts are tied to business success and how business growth will offer the potential for more compensation. At some point, to retain these employees, non-wage benefits will have to be offered.
Transitions Wealth Strategies guides and educates the small business owner as to what programs are out there. We help the owners understand the cost benefit relationship and help them educate their employees that "a dollar's worth of non-wage benefits" can be much more valuable to them than a straight salary increase that to a large extent would be personally taxed away.
Traditionally, health and dental based group insurance plans are the first consideration. At Transitions Wealth Strategies, we are licensed to provide and service these plans for companies as small as 3 employees.
However, we also educate business owners that there are other retention strategies that can be applied cost effectively. Following are some excerpts on these....
Group Benefits
Health and Welfare Trusts
Group RRSP
Critical Illness Insurance
Life Insurance
Retirement Compensation Arrangement
Individual Pension Plan
Workshops & Seminars
Contact Transitions Wealth

For more information please contact us 705.888.2765