Call Now! 705-888-2765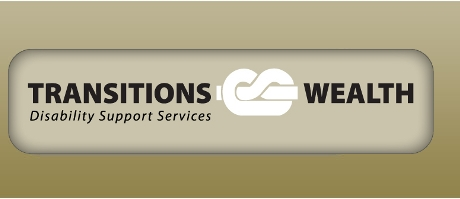 - Helping Those With Disability > Assisting the Disabled
Assisting the Disabled
There are numerous programs, grants and tax credits available to support the disabled. Easy access to these benefits is sadly lacking. Interpreting which programs and credits are best for your situation is not your doctor's area of responsibility. As such, you are left to understaffed, impersonal government agencies or local disability specific support organizations to help. Frequently the disabled, particularly those who are cast into this situation because of aging or catastrophic accident or illness, don't even know where to start. Frustration abounds.
We have personally seen the need first hand. At Transitions Wealth Strategies we are uniquely focused on assisting disabled individuals and their caregivers address this shortcoming.
We take the time to sensitively review your situation and ensure that you have access to all the financial tax credits, disability support programs and grants available that fit your need. We will stand by and guide you as you work your way through the sometimes cumbersome application processes helping you avoid pitfalls that may result in the loss or delay of benefits. We will advise you on all the available tax credits and prepare your tax returns so that you take advantage of every available tax reduction opportunity.
Don't go it alone. Please take advantage of our financial knowledge specifically attuned to disabled individuals and their caregivers and gain comfort that you have accessed every possible financial support system. Following are a brief description of some of the available programs, grants and credits that we will help you access ...
Assisting the Disabled - ODSP
Disability Pension
The "Disability Amount"
Assistive Devices Program (ADP)
Child Disability Benefit
Caregiver Amount
ACSD
Disability Supports Deduction
Other Programs
Your Tax Return
Contact Transitions Wealth

For more information please contact us 705.888.2765