Call Now! 705-888-2765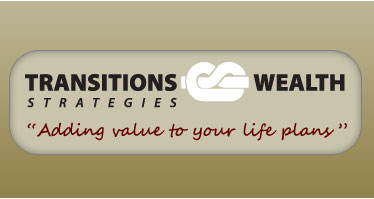 - Charitable Giving Strategies > TWS Difference
The Transitions Wealth Strategies Difference
Specifically, at Transitions Wealth Strategies we have chosen to specialize on the financial guidance and implementation of charitable giving strategies, in support of not-for-profit organizations, as part of our mandate.
We are inspired by those that are trying so hard to make a difference in support of their cause. Whether the cause is support for the local hospital, support for the cure of a major disease or for those afflicted by it, support for the disabled, support for the environment or any other cause, the personal effort expended to encourage the community to support their cause is often truly remarkable.
The support organizations passionately encourage the Community to support their need. The need is most often clearly apparent. However, providing support most often becomes a financial decision once the cause is embraced.
At Transitions Wealth Strategies, we believe what is lacking is a compassionate financial advisory that is focused on mentoring potential donors as to how, with very modest financial means, they can fulfill remarkable giving strategies beyond any expectations they may have had while still maintaining the assets they need to live on and still preserving the assets they want to leave for their succeeding generations at the time of their passing.
At Transitions Wealth Strategies we are positioned to fill this advisory void. This is the Transitions Wealth Strategies "Difference". Locally or provincially, we stand ready to compassionately help all support organizations reach out to their prospective donors. We stand ready to help individuals, who have identified a cause they want to support, fulfill their dreams to an extent they never knew was possible.
We hope you will take the time to explore this "Charitable Giving" section of our web site. Whether you are a potential donor or a member of a not-for-profit organization, review the strategies that we touch on. In particular, read the true life stories in our "Library" of those that have already given. We will open your eyes to philanthropic opportunities you never knew existed.
Contact Transitions Wealth

For more information please contact us 705.888.2765