Call Now! 705-888-2765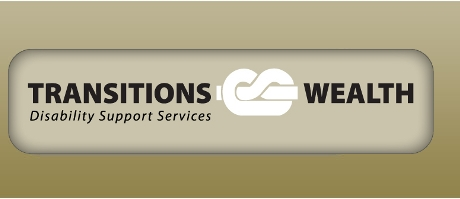 - Helping Those With Disability > Fees
Fees
Transitions Wealth Strategies is specifically focused on the provision of financial strategies to those with disability and their Caregivers. Providing guidance and assistance to these special needs individuals is distinctly part of the Company mission.
We do recognize that a significant percentage of families with a disabled dependant have limited financial resources and that quite often they are single income families. At Transitions Wealth Strategies, our mandate is to ensure that access to our expertise is not restricted due to lack of financial resources.
As such, we do not charge any fees for consultation and general financial advice on all of the programs, grants, tax credits that exist. We position ourselves as a resource to provide no charge advice to individuals and to referrals from disability support organizations. This is consistent with Transitions Wealth Strategies mandate to give back to those in our Community and throughout Ontario that will benefit from our expertise.
We do charge modest fees once more detailed work begins on your personal situation. Understandably, it is only fair that we receive some compensation once this personalized service begins. For instance, modest fees will be charged for the creation of your personal "Transitions Life Plan", for specific guidance on your Wills and Powers of Attorney, for preparing your tax return, for investment guidance and for Trustee guidance.
If Life Insurance is used to provide the funding for future care of the disabled, we do receive compensation from the insurance company used. Any compensation received through this channel will serve to reduce our other fees.
The key word above is "modest". Whatever fees we charge, they will be reflective of your personal financial situation. What is evident to us is that we can provide much more for far less. Other financial services professionals charge significantly higher rates due to the fact that working with the disabled is not the norm for their practice and, as such, they will often bill such work as a "special".
We have always found that the value we give back dramatically outstrips any compensation that we receive. The emotional peace of mind that you, as a Caregiver, receive knowing that you have guaranteed your disabled dependent's financial security cannot possibly be measured in dollars alone.
Contact Transitions Wealth

For more information please contact us 705.888.2765