Call Now! 705-888-2765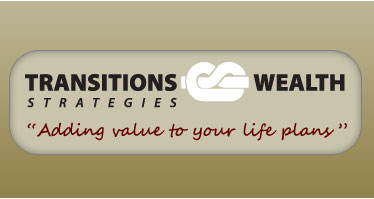 - Small Business Owners > TWS Difference
The Transitions Wealth Strategies Difference
In this section of our web site, we delve into financial strategies that affect small business owners. You will see that highly effective financial strategies can be implemented whether you are a sole proprietor, a partnership or incorporated.
Business owners are often aware that there are financial strategies out there that they should be implementing. But, they don't know where to get the help they need to make it happen in simple terms and at a modest price. They give it a little thought and then, being busy, as all successful small business owners are, they sigh, put their heads down and go back to what they do best. Opportunity lost.
At Transitions Wealth Strategies we handle this burden for you, stand beside you and mentor you so that your passion for the business is effectively translated into wealth for you and your family. We specifically focus on those owners with more modest means that typically can't afford the type of expertise that we offer.
We take the time to get to know you, your family and your business as most often we find that your personal life plans are intertwined with those of the business. We take the time to develop strategies that complement both to best advantage.
This is the Transitions Wealth Strategies difference. We deliver simple, powerful strategies, consistent with your business and personal goals, at a very reasonable cost, that protect and build the value of your business.
We would be pleased if you take the time to explore this "Small Business Owner" section of our web site. Review the strategies that we touch on. Read the true life stories of other small business owners in our "Library". We will open your eyes to value in your business that you never knew existed.
Contact Transitions Wealth

For more information please contact us 705.888.2765